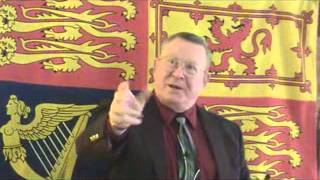 On today's special download only Saturday edition, I was joined by Dr. James P. Wickstrom to discuss the book, "Into The Devil's Den," by Dave Hall and Tym Burkey.
This book was a record of the government's attempt to infiltrate Pastor Richard Butler's, "Aryan Nations," with Dave Hall going into the group as an undercover informant whilst Tym Burkey worked as his handler for the FBI.
Dr. Wickstrom is actually mentioned several times in this book, and was friends with the book's central character, Pastor Ray Redfeairn, so he was able to flesh out the content and correct any inaccuracies during the show.
Click Here To Listen To The Show
Click Here For Dr. Wickstrom's Website
Click Here For Dr. Wickstrom's YouTube Channel, "Arcodeaus."
Click Here For Dr. Wickstrom's Talkshoe Page Where You Can Download All His Radio Shows From 2009 To The Present Day
Click Here For The Andrew Carrington Hitchcock Show Archive Where You Can Listen To Or Download All My Shows