In today's show originally broadcast on March 29 2021, Andy presents "The Limeys" with his co-host Paul English for a show entitled, "Heaven And Hell."
We discussed: the recent sad passing of Rick Adams; how we are now up to 594 deaths and 116,632 people injured from the vaccines according to figures off the UK Government website; the YouTube video of UK Health Secretary Matt Hancock being asked questions about deaths from the vaccines in the House Of Commons last week; why you may have to be vaccinated in order to enter a pub in the UK; the increasing dissatisfaction with the UK police force; the controversy surrounding the Tokyo Olympics Olympig; Andy's recent problems with wi-fi; the £5,000 fine Britons could receive if they are caught leaving the country; Cambria Will Not Yield's new "Orphans" article; the proper use of government; Wat Tyler and the Peasants Revolt; and many other topics.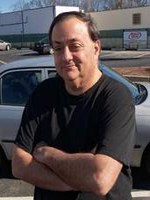 THIS SHOW IS DEDICATED TO THE LATE GREAT RICK ADAMS. REST IN PEACE!
Click Here To Listen To The Show
Click Here For The British Government's Page "Coronavirus (COVID-19) Vaccine Adverse Reactions" And Click On The Three Analysis Prints That Claims An Aggregate Total Of 594 People Have Died And 116,632 People Have Been Injured After Taking The Vaccine
Click Here For The YouTube Video Of UK Health Secretary Matt Hancock Being Pressed On Injuries And Deaths Caused By The Covid Vaccines
Click Here For The BBC Article On The Tokyo Olympics Olympig
Click Here For The Quora.Com Post On 5 Gigahertz Wi-Fi Causing Headaches
Click Here For The New Cambria Will Not Yield Article "Orphans"
Click Here For Paul's Gab Page