On today's show I was joined by Bernie Davids, former member of George Lincoln Rockwell's, "American Nazi Party," to run through some material from the archives that Bernie has kindly sent over to me, and which I am pleased to share with you below.
We discussed: George Lincoln Rockwell's trip to the UK; the American Nazi Party's encounter with Senator Jacob Javits at the airport upon George's return; the obituary of the American Nazi Party's Deputy Commander, Major J. V. Morgan; the strange story of Chris Vidnievich; and many other topics.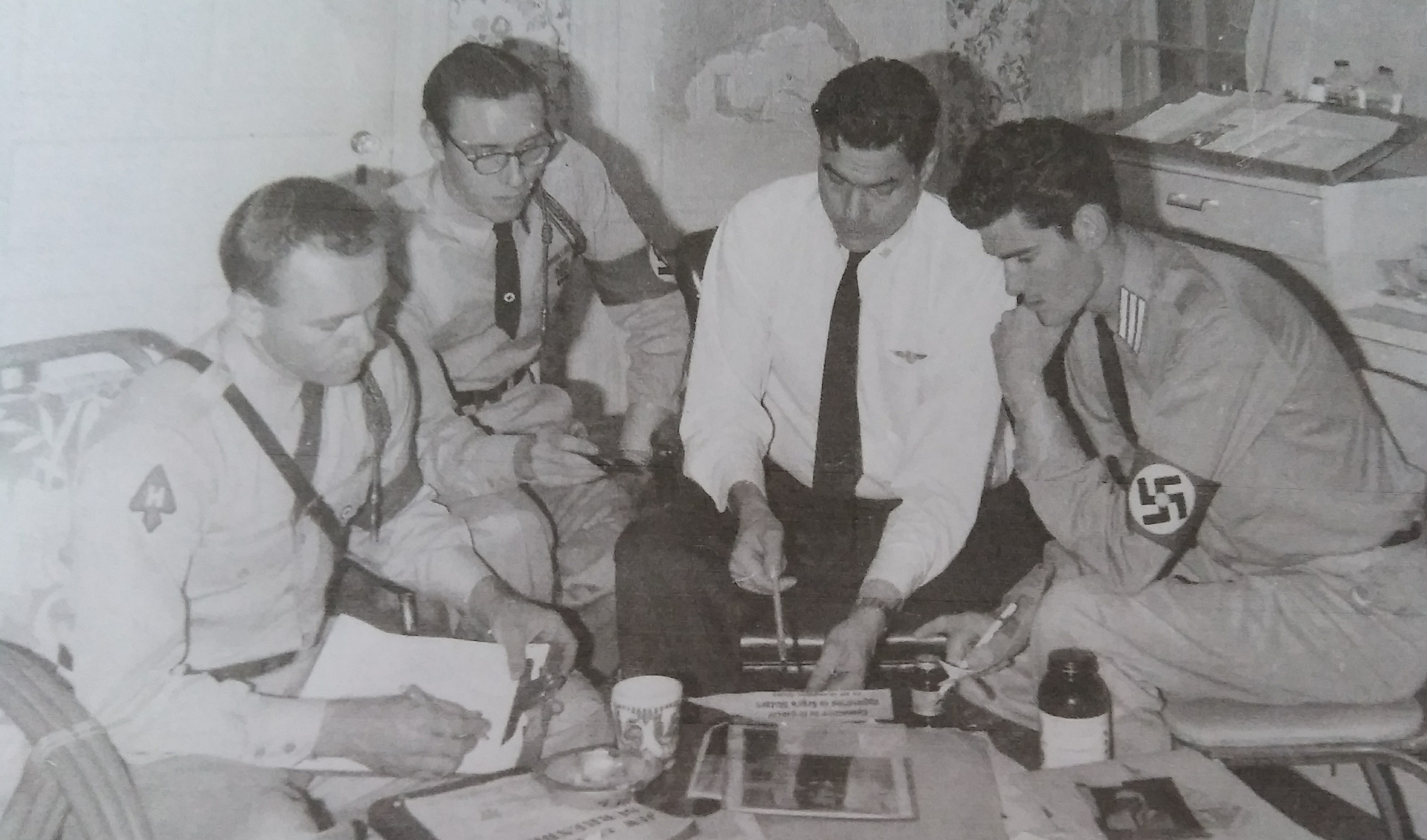 Bernie is on the left, George is second in from right.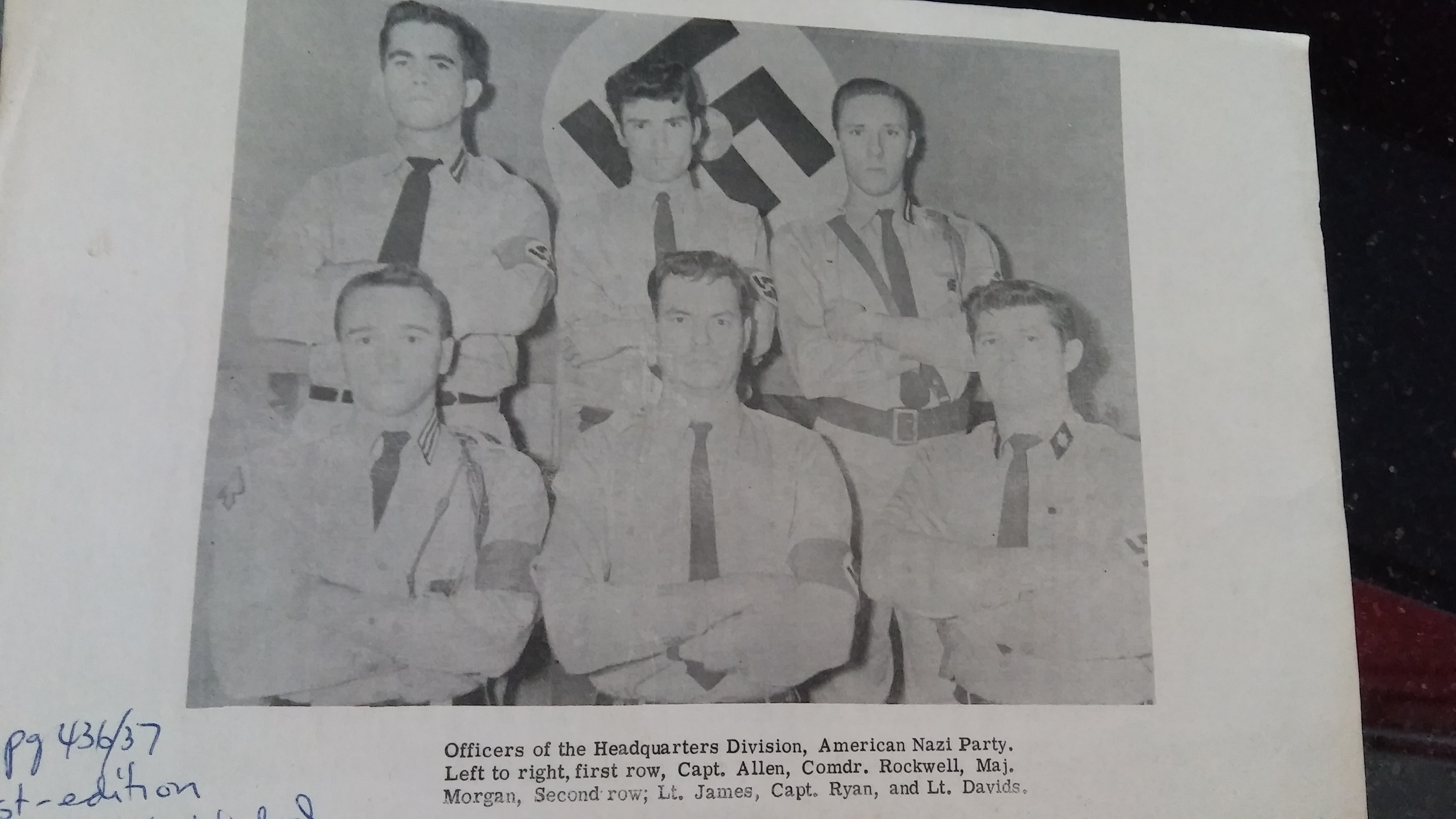 Bernie is top row right, George is bottom row center.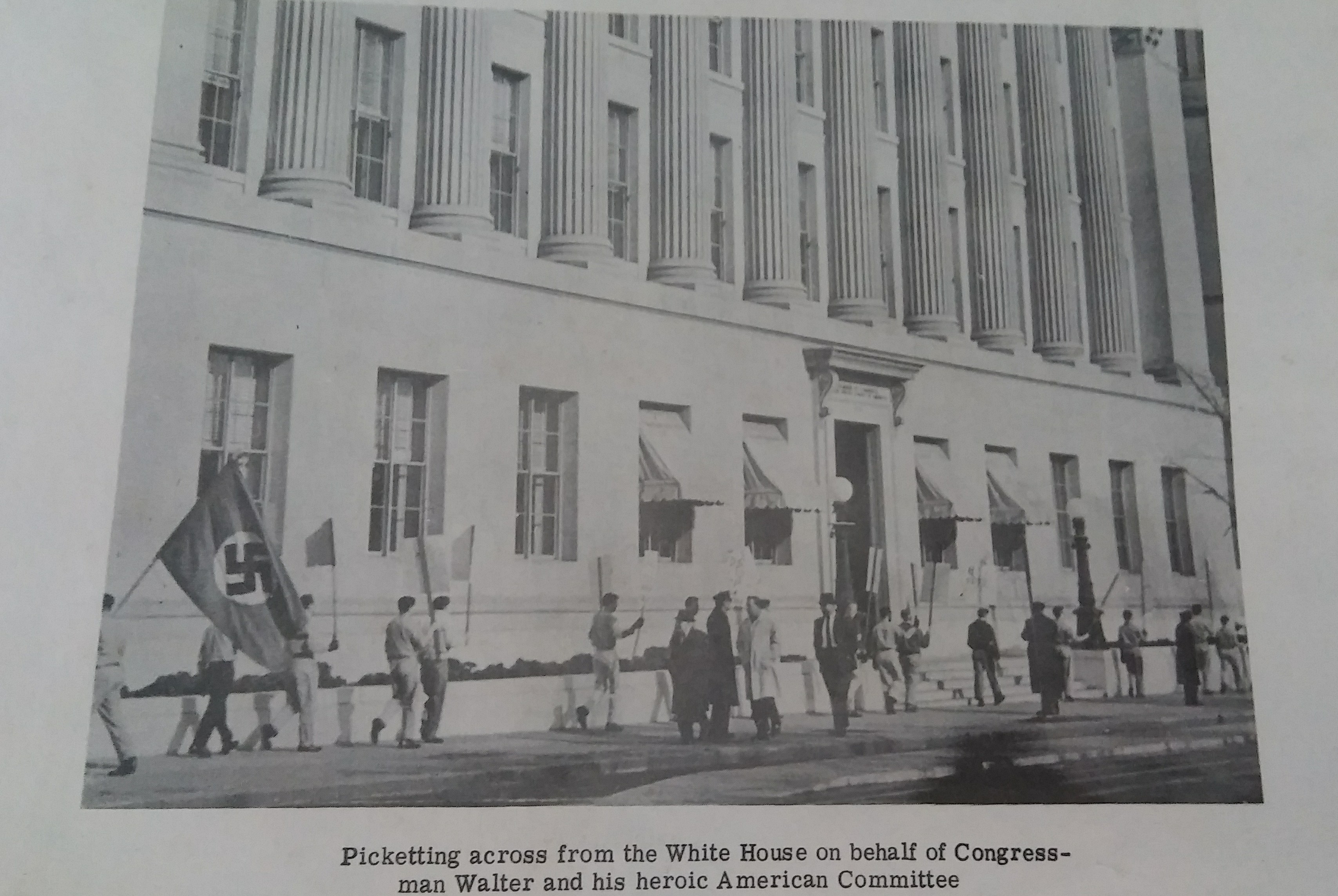 The American Nazi Party picketing across from the White House.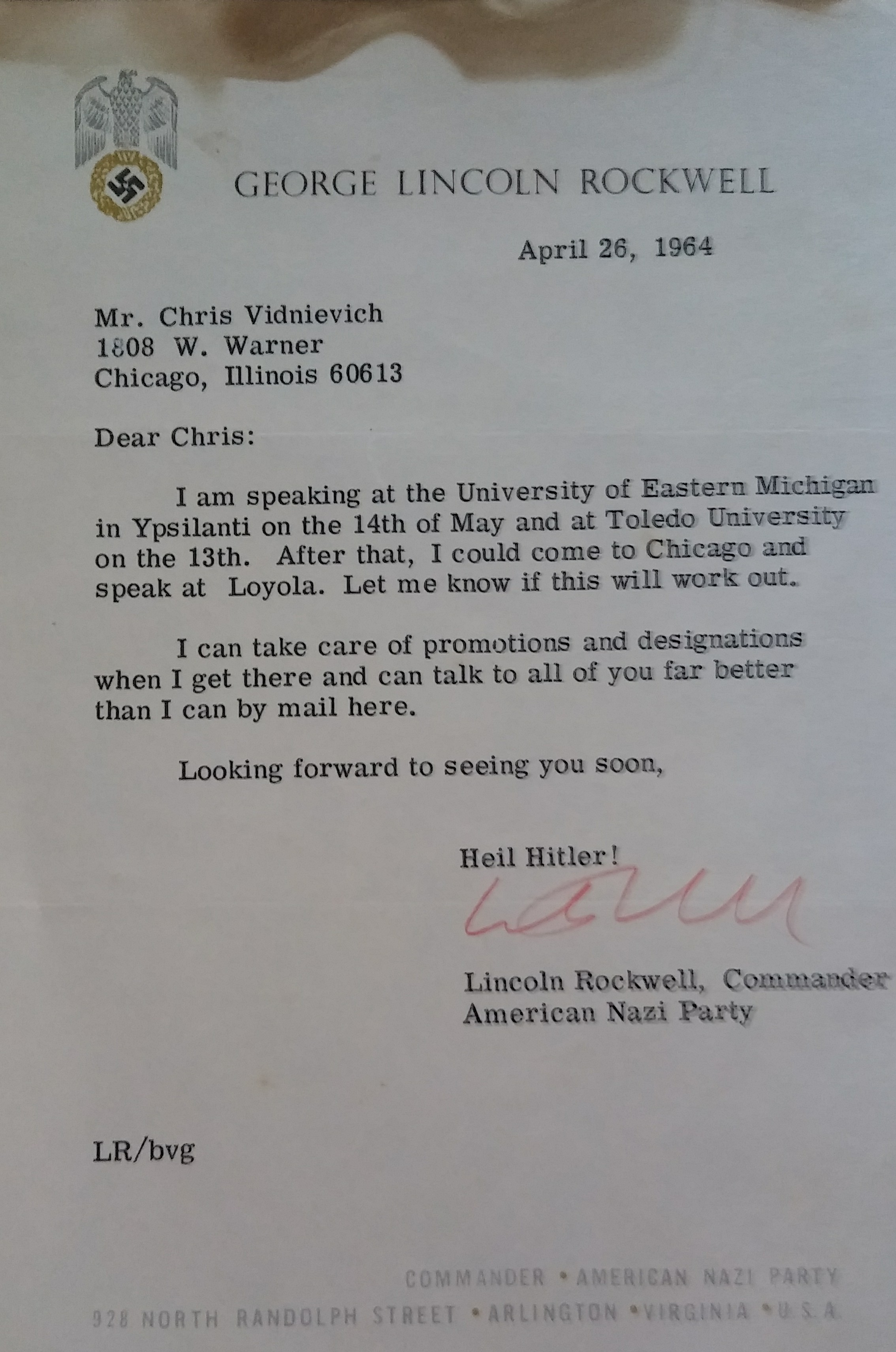 The smoke-damaged Chris Vidnievich letter.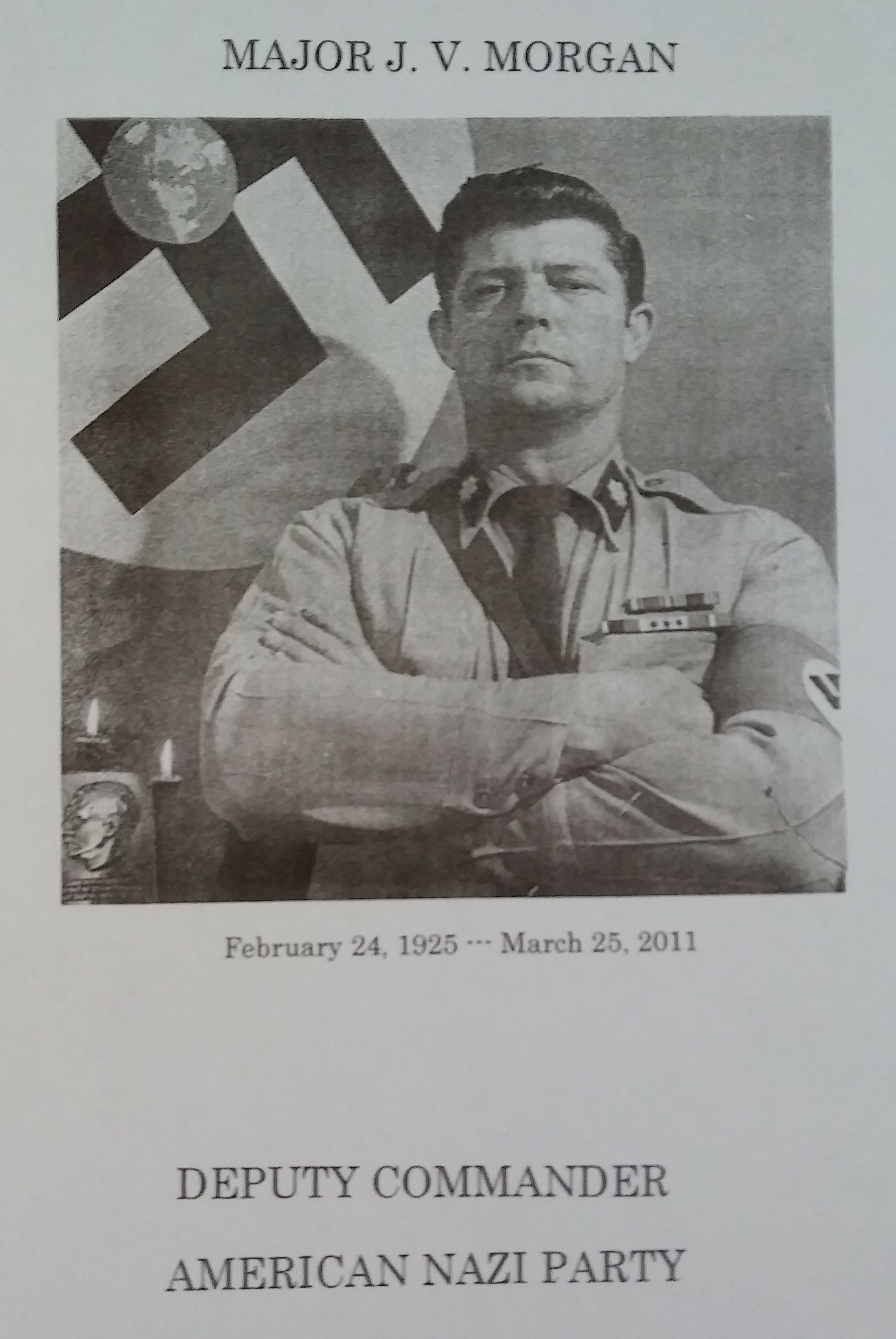 This show is dedicated to the late, great, Major J. V. Morgan.
Click Here To Listen To The Show
Click Here To See A Christmas Card From George Lincoln Rockwell, This Post Also Includes A Link Where You Can Download My Previous Show With Bernie
Click Here For The Andrew Carrington Hitchcock Show Archive Where You Can Listen To Or Download All My Shows