My good friend Bernie Davids, who was an original member of George Lincoln Rockwell's, "American Nazi Party," back in 1961, just sent me a Christmas Card which went out to, "American Nazi Party," members and was personally signed by George Lincoln Rockwell.
Bernie is unsure of the exact year this went out, but as George Lincoln Rockwell was assassinated on August 25th 1967, the latest this could have gone out is 1966, making it over 50 years old.
Here is the interior of the card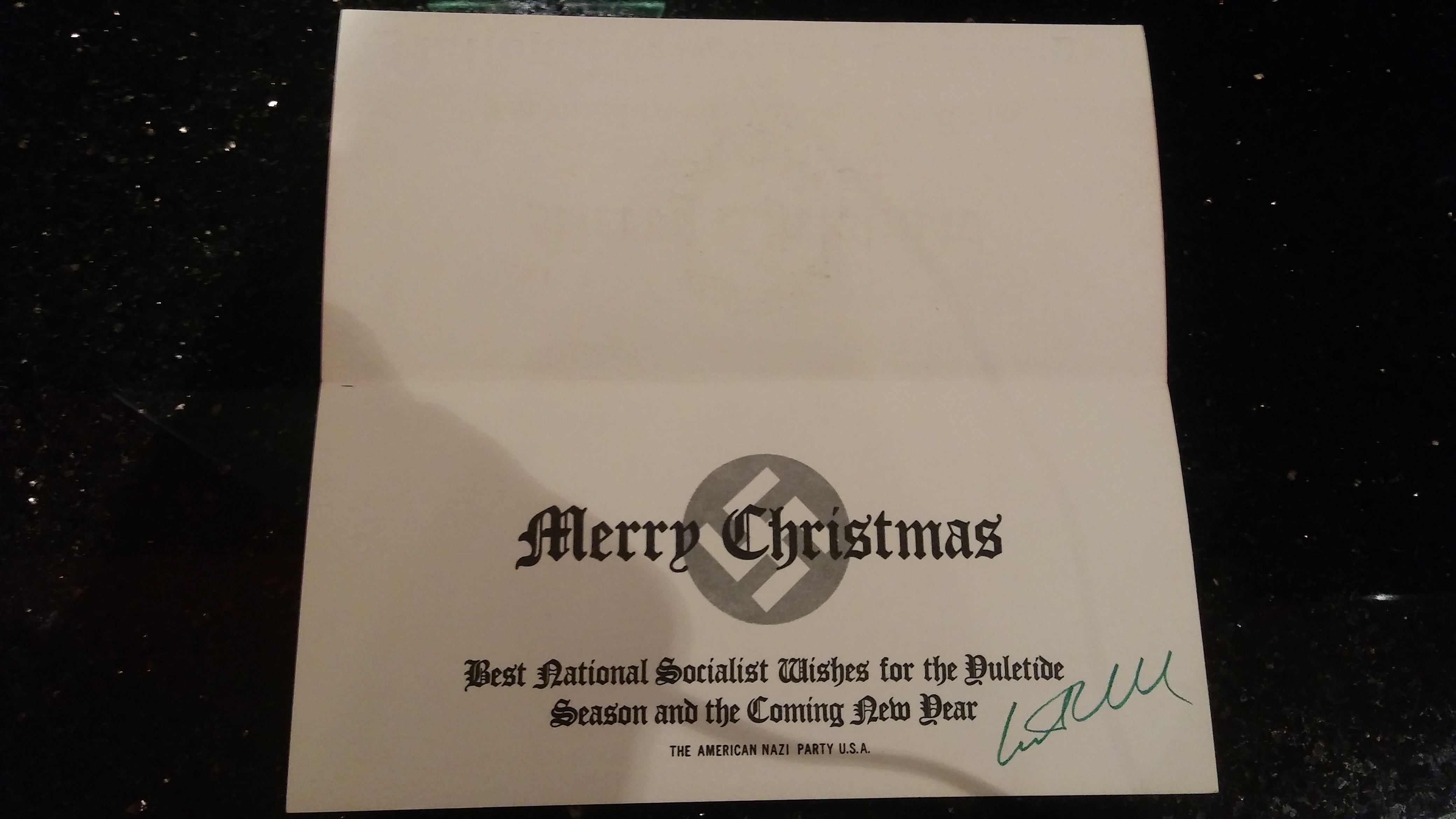 And here is the exterior of the card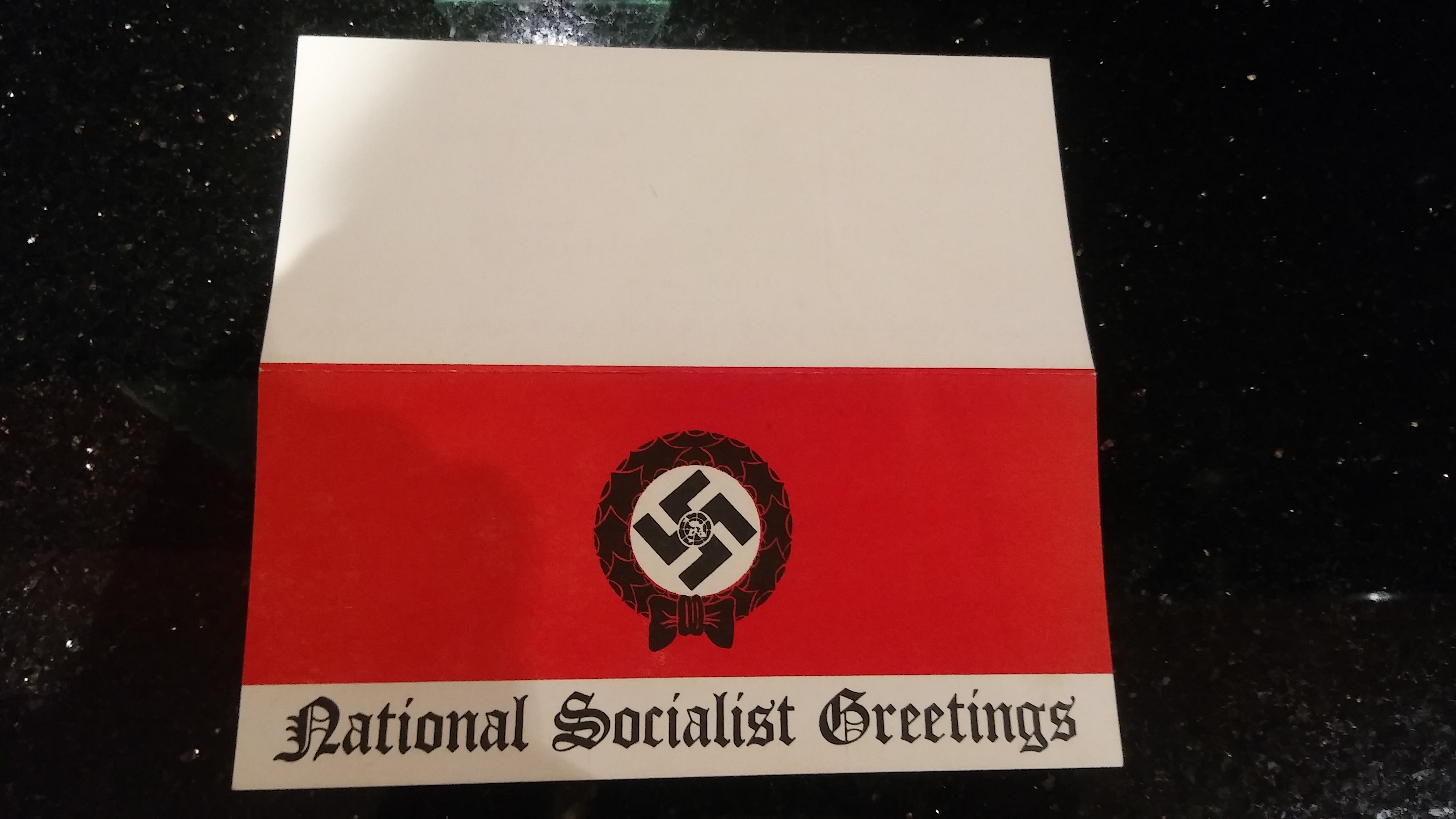 I want to thank Bernie for sending me this, and remind you all that my interview with him on his experiences in George Lincoln Rockwell's American Nazi Party, can be downloaded here.
Andrew Carrington Hitchcock
February 14th, 2017