10am-11am US et : 3pm-4pm UK Monday to Friday
MONDAY JUNE 27
Dr. Matthew Raphael Johnson – Samuel Roth's, "Jews Must Live"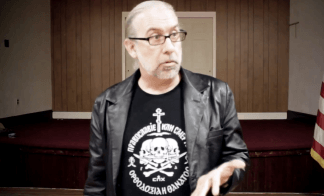 This show completes my trilogy on important books by jewish writers. I previously covered Theodore Kaufman's, "Germany Must Perish," (show 53), and Maurice Samuel's, "You Gentiles," (show 72) with John Kaminski, and you can find these on my download page. In my opinion Samuel Roth's, "Jews Must Live," is the most important book of the three. I took approximately 15 pages of this book which I discussed with Dr. Johnson, in the most comprehensive audio study of this book I am aware of. Dr. Johnson also reveals some facts about Samuel Roth that were eye-opening to say the least.
Click Here For Dr.Johnson's Website Where You Can Read Some Of His Work And Download Some Of His Shows
TUESDAY JUNE 28
Dr. Lorraine Day – The Population Extermination Program – Part 2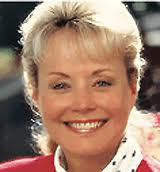 Today we continue our series on, "The Population Extermination Program," for which Dr. Day has prepared an agenda proving a population extermination program that is currently underway and has been targeting us for decades. Dr. Day goes into the elite's following methods of population extermination, "drug medications prescribed by doctors, fluoridation of water and toothpaste, vaccinations, birth control, and street drugs."
Please check out Dr. Day's two excellent websites below.
Click Here For GoodNewsAboutGod.com
WEDNESDAY JUNE 29
Germar Rudolf – The Holocaust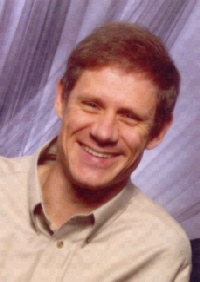 In today's show one of the pre-eminent experts on the alleged holocaust, Germar Rudolf, talks us through his bio and a couple of articles in the current edition of, "The Barnes Review," on German Judge "Wilhelm Staglich." Germar also discusses several aspects of the alleged holocaust.
Click Here For Germar's Website
Click Here For The Barnes Review Website
THURSDAY JUNE 30
Pastor Bob Jones – Satan's Top 10 Organizations – Part 5

In the weekly show with the resident Pastor for the show, "Pastor Bob Jones," we conclude our series on Pastor Bob's article, "Satan's Top 10 Organisations."
Click Here For The Yahweh's Truth Radio Show Archive Where Pastor Bob Is A Regular Guest
FRIDAY JULY 1
Dave Gahary – This Week's American Free Press

Dave Gahary makes his regular bi-weekly appearance on the show and we run through selected articles in the new edition of the American Free Press.