10am-11am US et : 3pm-4pm UK Monday to Friday
This three more shows from my new project in which I interview contributors from the current issue of The Barnes Review for the forthcoming TBR Radio.
Click Here For The Barnes Review Website
MONDAY JUNE 20
Pat Shannan – Pat's Bio And Writings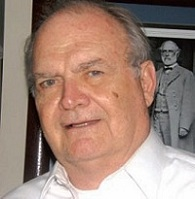 On today's show we go through a couple of Pat's articles from the current edition of The Barnes Review. "Sherman's Plunder," and "Was Uncle Billy Insane." Pat then takes us on a tour round his website, "Independent News International World Report," and we discuss amongst other things Pat's DVD on, "The Oklahoma City Bombing."
TUESDAY JUNE 21
Dr. Lorraine Day – The Population Extermination Program – Part 1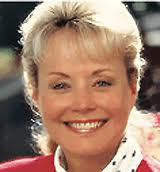 Today a new series for which Dr. Day has prepared an agenda proving a population extermination program that is currently underway and has been targeting us for decades. Dr. Day lists the organisations responsible for this program and describes them individually. She then goes into their first three methods of population extermination, "Abortion, Chemtrails, and Weather Control."
Please check out Dr. Day's two excellent websites below.
Click Here For GoodNewsAboutGod.com
WEDNESDAY JUNE 22
Victor Thorn – Insight Into Trump And The Clintons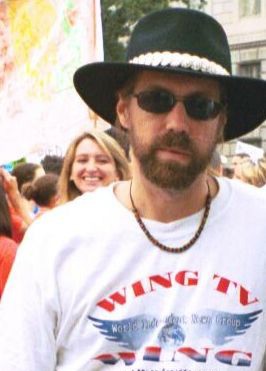 Today Victor talks us through his article in the current edition of, "The Barnes Review," entitled, "Beware Brokered Conventions." Victor is also an expert on the Clintons, having written many books on them, so he gives us their background and an overview of the forthcoming U.S. Presidential election including his views on Donald Trump.
Click Here For Victor's Website
THURSDAY JUNE 23
Pastor Bob Jones – Satan's Top 10 Organizations – Part 4

In the weekly show with the resident Pastor for the show, "Pastor Bob Jones," we continue our series on Pastor Bob's article, "Satan's Top 10 Organisations."
Click Here For The Yahweh's Truth Radio Show Archive Where Pastor Bob Is A Regular Guest
FRIDAY JUNE 24
John Tiffany – Death Mountain And The Toba Catastrophe

On today's show we discuss two articles John has written for the current edition of, "The Barnes Review." These are, "Mountain Of The Dead and The Toba Catastrophe." John also gives us his very interesting bio which includes the background to The Barnes Review and the American Free Press, his relationship with Willis Carto, and various experiences from his many decades spent exposing the truth.