Today, Saturday April 16 2016, I travelled to Guildford with my girlfriend to do a bit of shopping and at the last minute grabbed my copy of Arnold Leese's 1940 book, "Gentile Folly: The Rothschild's."
For those of you who have this excellent book that I recommend as a companion to, "The Synagogue Of Satan – Updated, Expanded, And Uncensored," you will note that at the bottom of the Preface page it states, Arnold Leese, White House, Pewley Hill, Guildford – 28 February 1940.
Once I arrived at Guildford train station it was relatively easy to find the road, which was about 15 minutes walk away.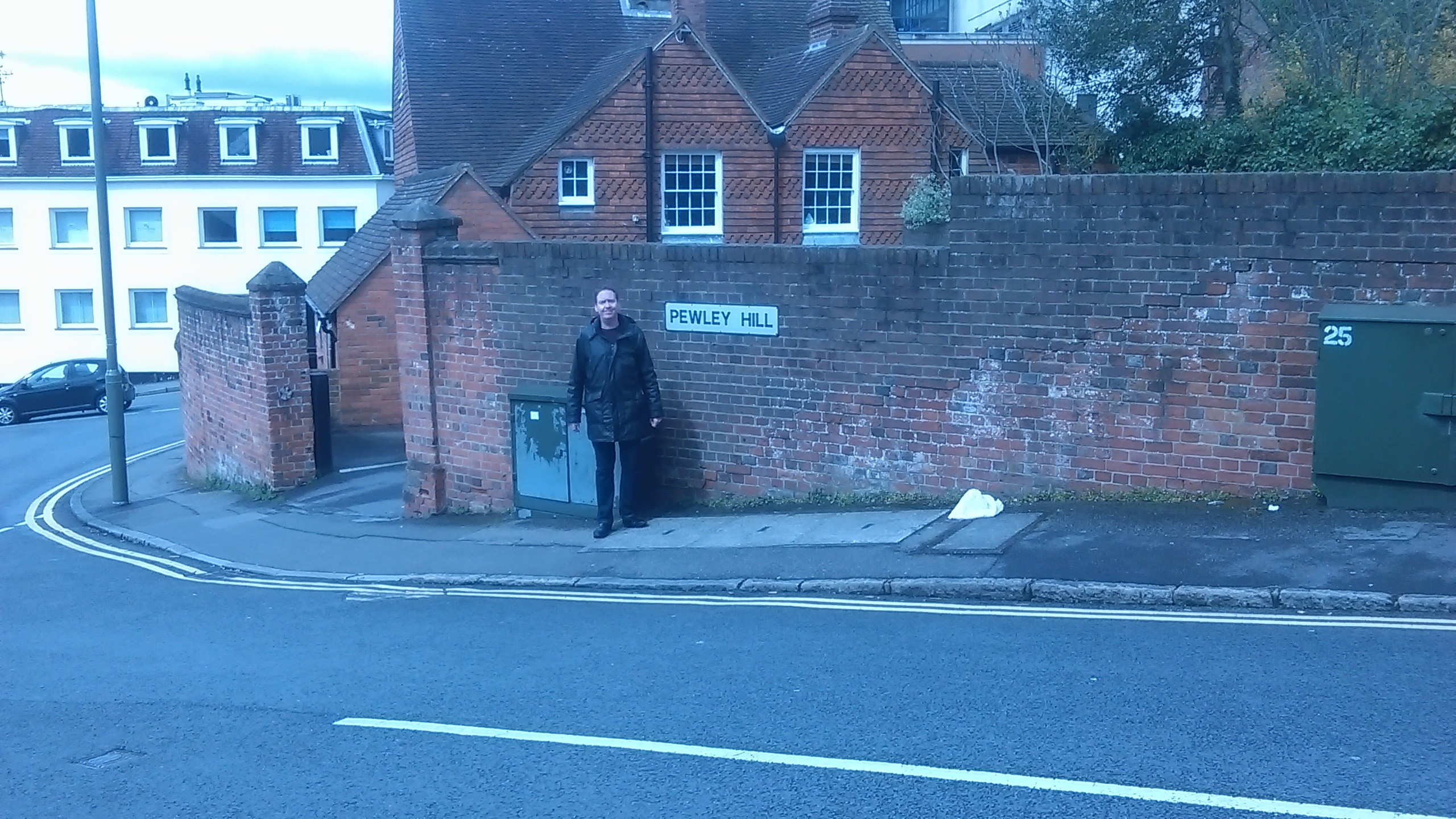 Now off up the hill to see if the house still exists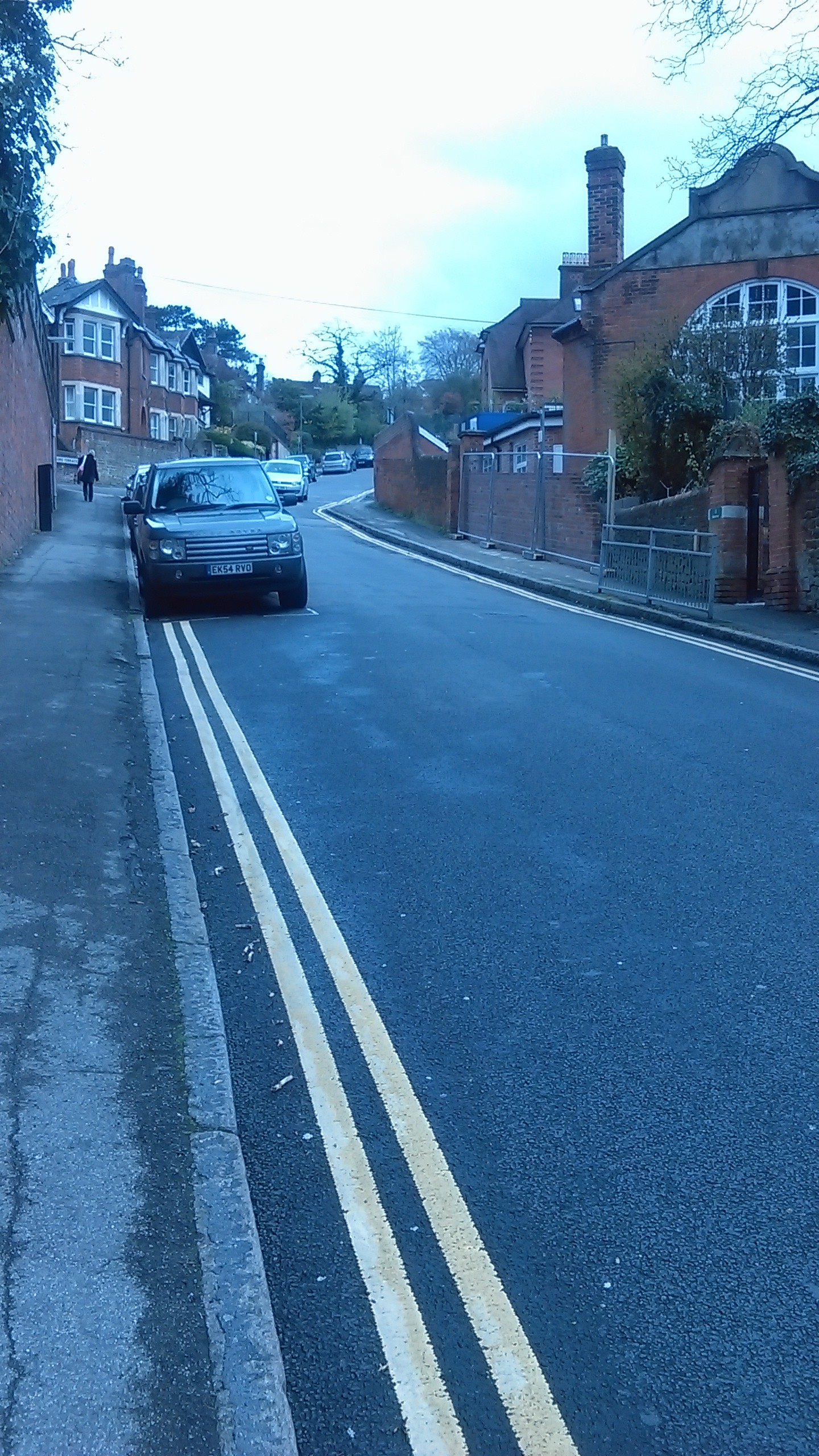 After a tiring walk up this steep hill, imagining how Arnold must have had to tackle this on a regular basis till his death in 1956 I struck gold.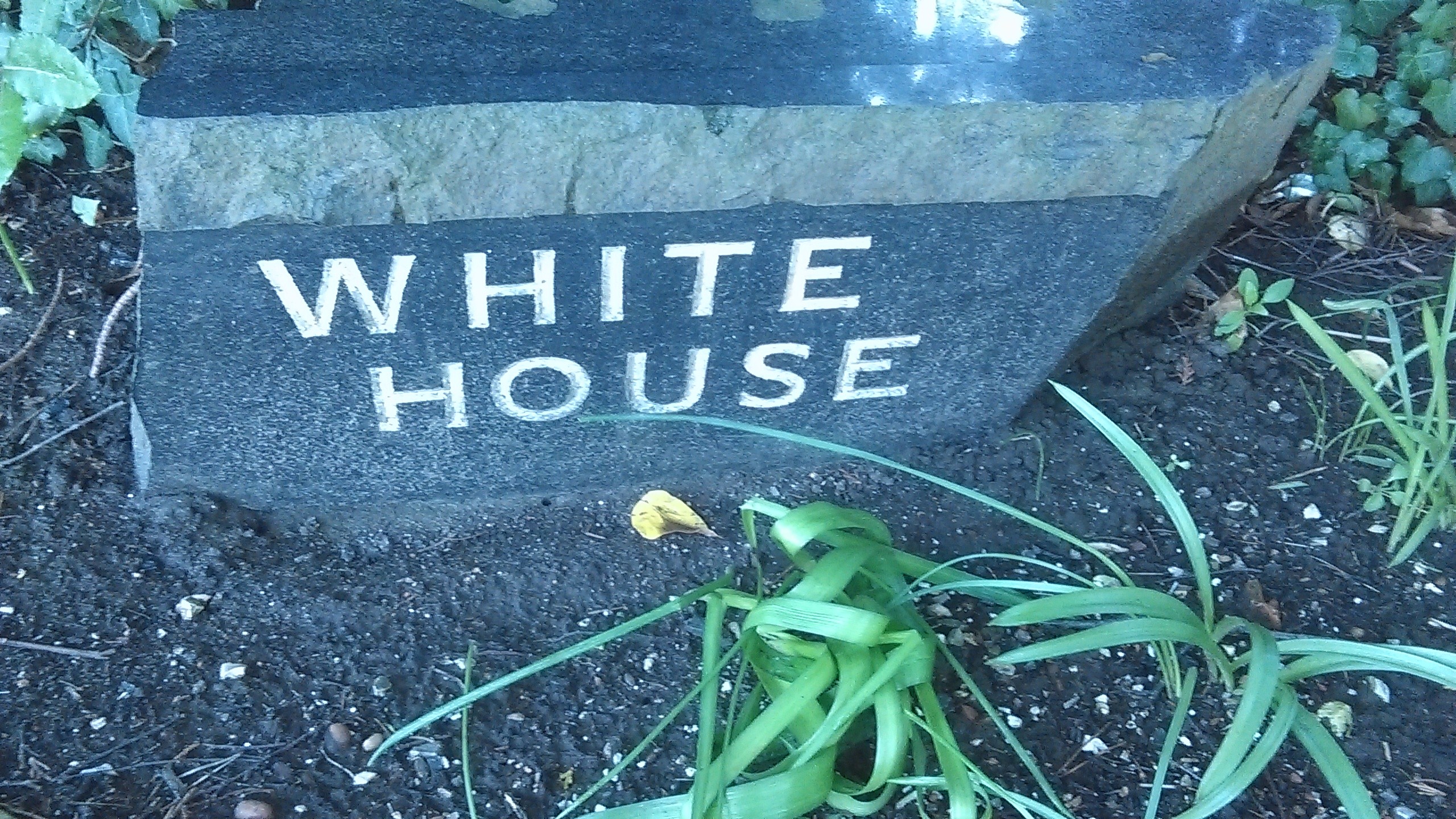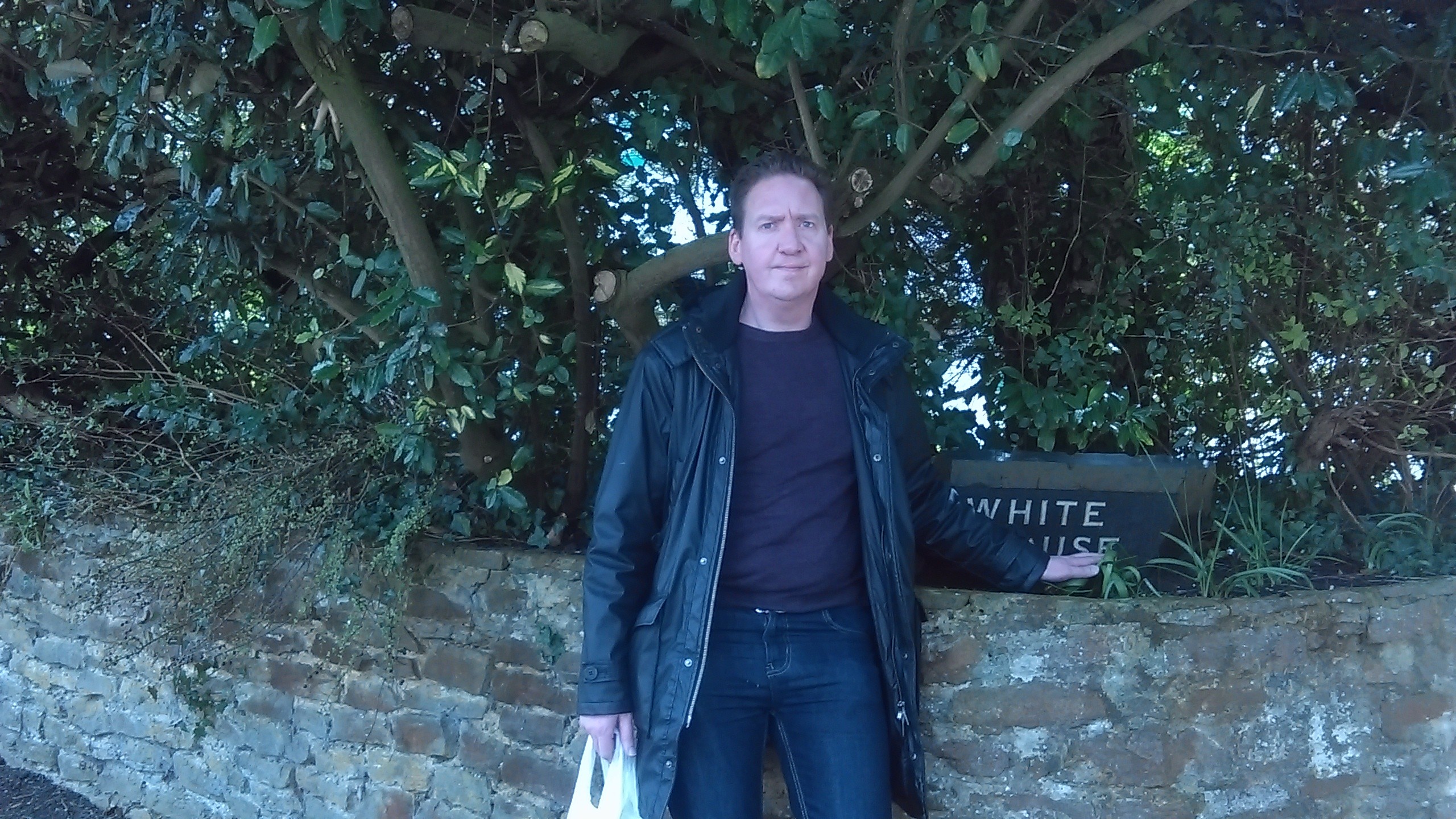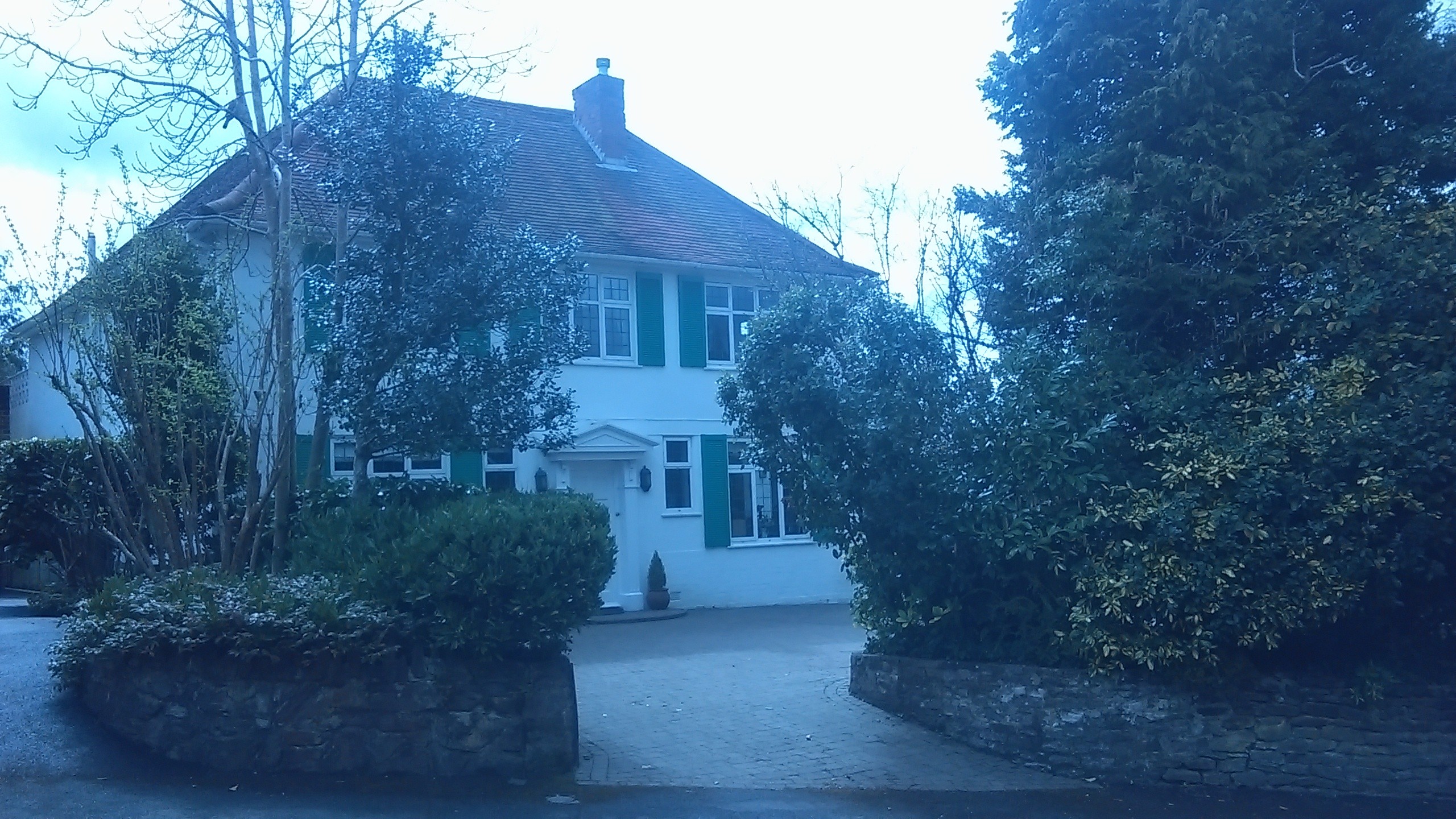 I then thought I would knock on the door and see if there was anyone in, to establish if they knew of the house's legendary former occupant. After I rung the bell a very friendly and pleasant lady opened a downstairs window to see what I wanted, I showed her the address in my copy of Gentile Folly and she invited me in.
She knew of Leese but only sketchy details, having bought the house in 1975 long after Mrs Leese had passed on. She believes the house had two owners between her and the Leese's and all she had regarding the Leese's was an article about Mrs Leese she had framed from a 1962 newspaper.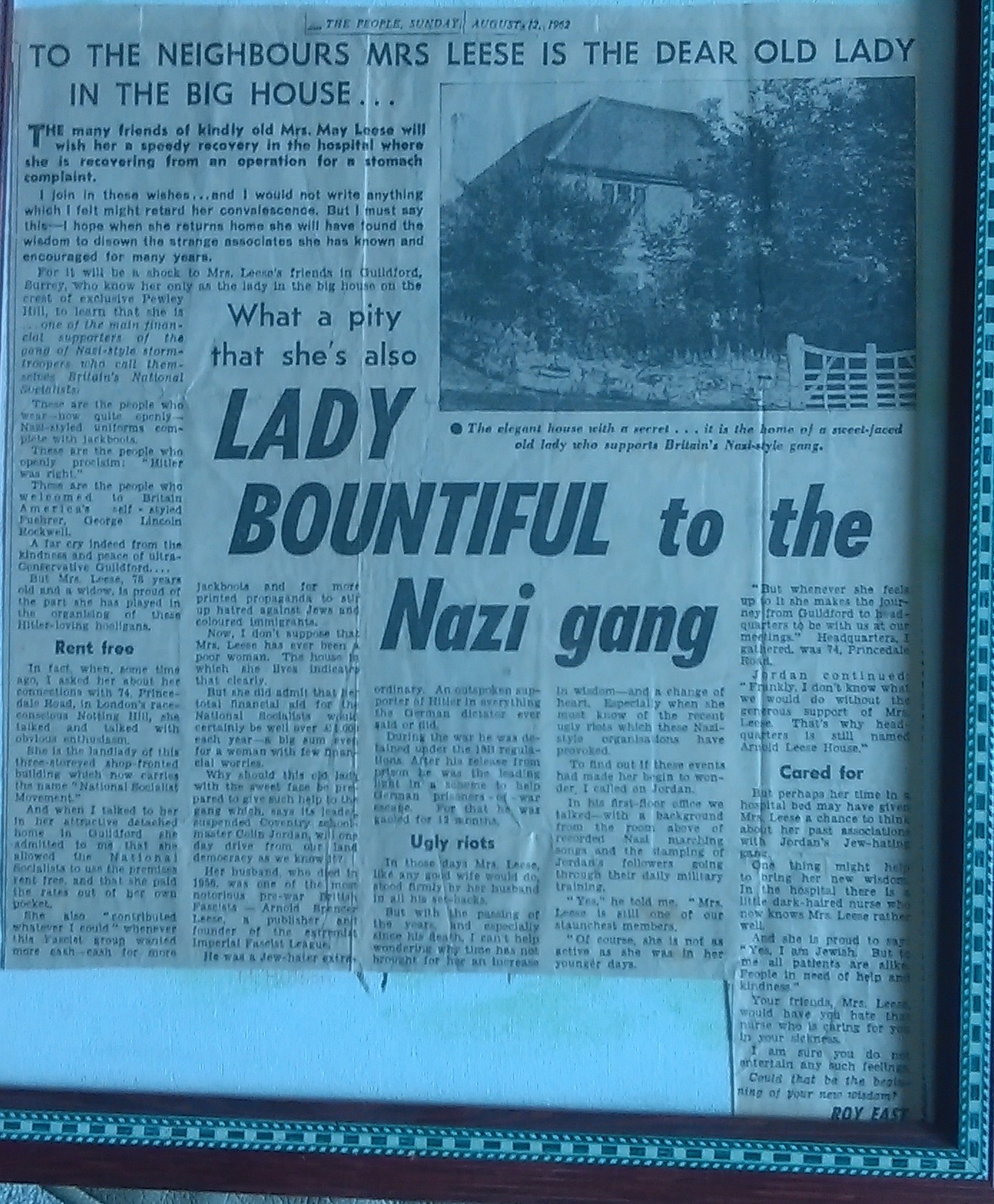 I filled her on on the details regarding the importance of this house. How Leese wrote much of his ground-breaking material here. How he was arrested here after the police raided the house to jail him under Regulation 18B that many of our jew-wise forefathers found themselves jailed under (including Archibald Maule Ramsay), for the duration of World War 2. She was pleased to know more about Leese and I have also agreed to send her his autobiography, "Out Of Step," that has many details of what happened in this very house.
Finally she let me take a photo of the lounge and the garden.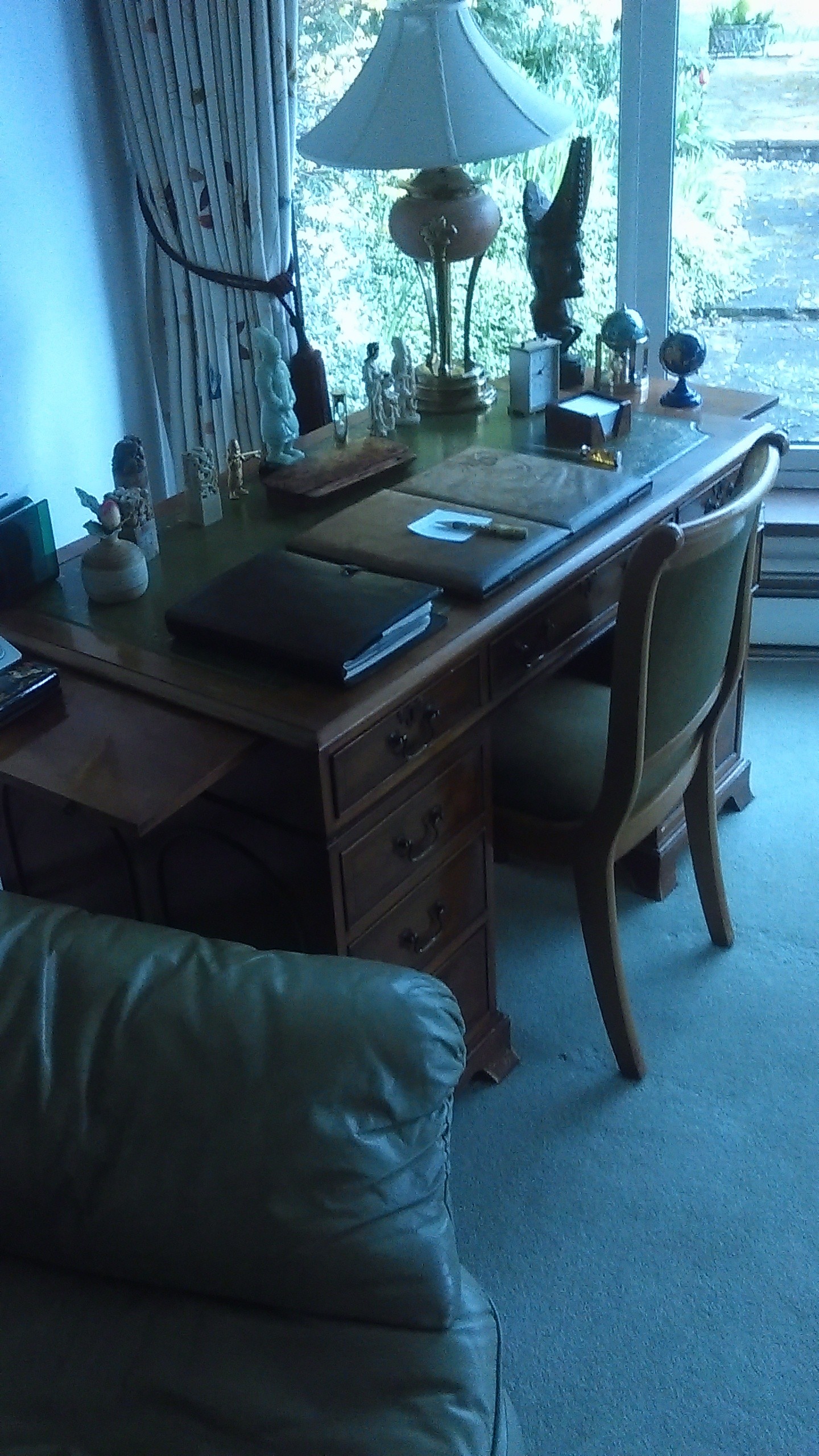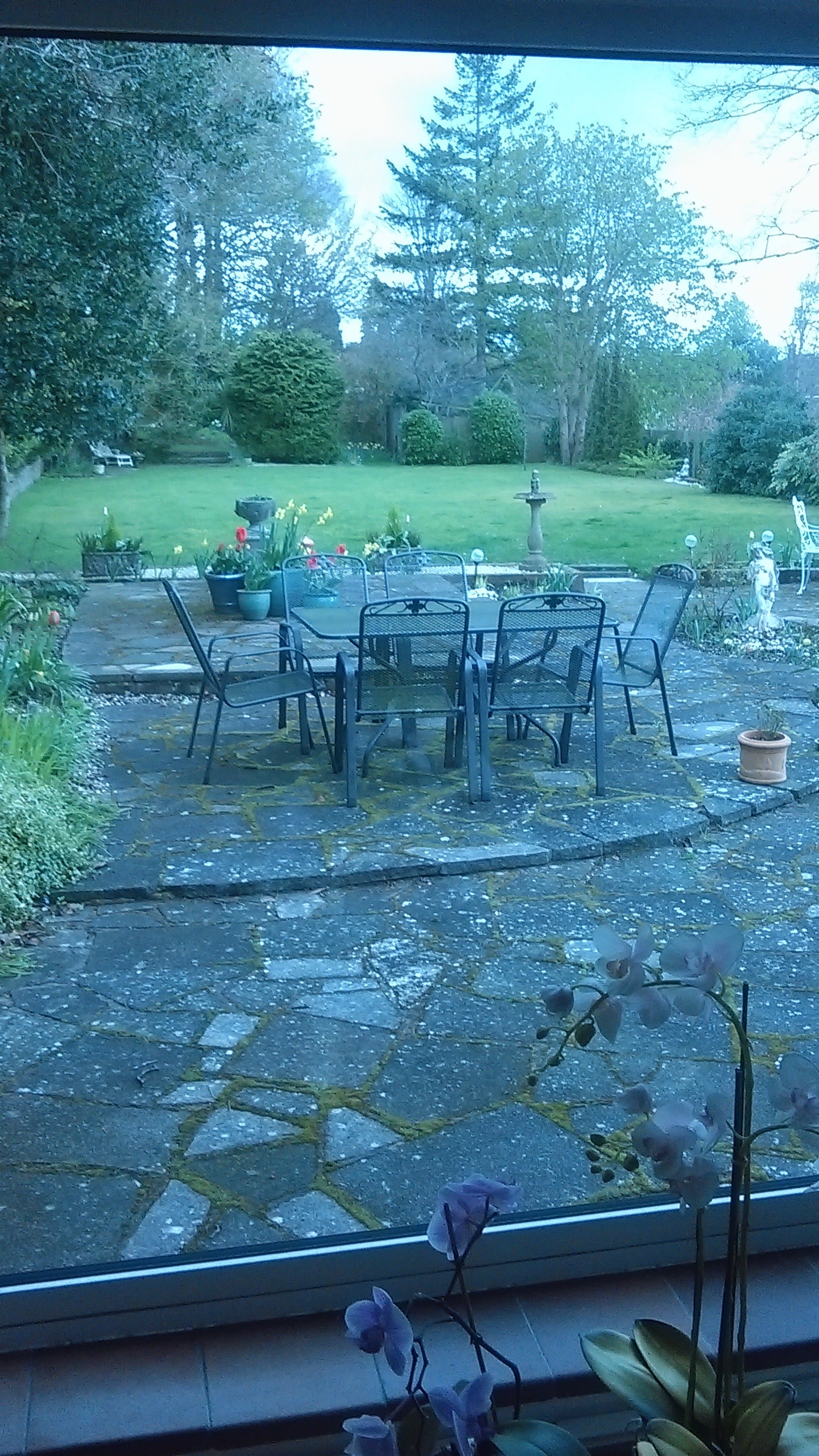 This was an amazing and humbling experience, being in the home of one of the greatest Englishmen who ever lived, a man who taught me so much. I hope these pictures also are of interest to you.
All the best,
Andy
P.S. I recorded five Absent Friends shows on the work of Arnold Leese (shows 2 – 6) which you can download at the bottom of my Absent Friends page by clicking the image below