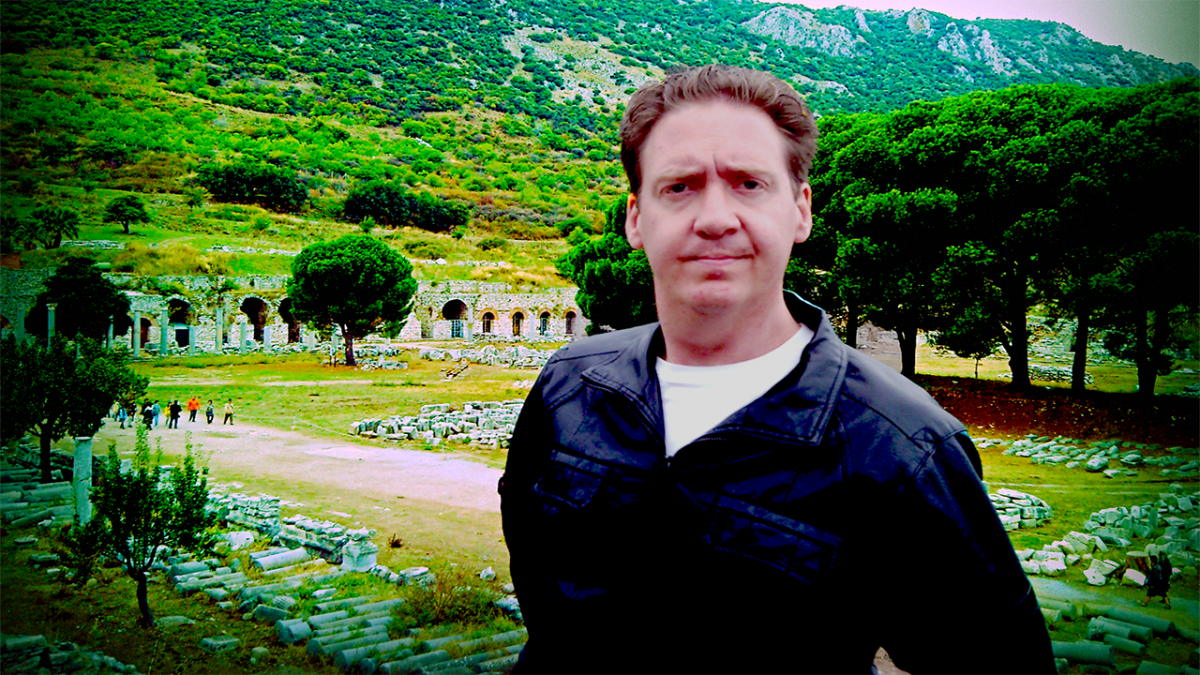 My first ever radio show was with Daryl Bradford Smith in October 2006. This and all the radio shows I have ever appeared on as a guest are available below.
Please note that there are additional interviews I did with Daryl Bradford Smith not on this page but on my, "The Synagogue Of Satan – Updated, Expanded, And Uncensored," book page which you can access by clicking here
You can listen to each show by left clicking the link. You can download each show by right clicking the link, then left clicking "save link as…" and finally left clicking the "save" button.
November 21 2017 Dr. David Duke
October 19 2017 Dave Gahary And Phil Tourney On The USS Liberty Massacre Hour
October 2 2017 Dr. David Duke
September 25 2017 Dr. David Duke
August 5 2017 Rick Adams
July 1 2017 Jan Lamprecht
June 28 2017 Sean Maguire – Out Of The Bag
June 13 2017 Paul English – Fake News Now #24
May 31 2017 Frederick C. Blackburn
April 15 2017 Dennis Fetcho
March 21 2017 Ted Midward
October 4 2016 Brian Ruhe
September 24 2016 Rick Adams
August 5 2016 Matthew Heimbach – The Daily Traditionalist
August 2 2016 Matthew Heimbach – The Daily Traditionalist
July 29 2016 Matthew Heimbach – The Daily Traditionalist
July 26 2016 Matthew Heimbach – The Daily Traditionalist
July 22 2016 Matthew Heimbach – The Daily Traditionalist
July 19 2016 Matthew Heimbach – The Daily Traditionalist
July 12 2016 Matthew Heimbach – The Daily Traditionalist
July 8 2016 Matthew Heimbach – The Daily Traditionalist
July 5 2016 Matthew Heimbach – The Daily Traditionalist
July 2 2016 Rick Adams
July 1 2016 Matthew Heimbach – The Daily Traditionalist
June 24 2016 Paul English – BREXIT Broadcast
June 4 2016 Rick Adams
May 20 2016 Paul English – The New Ensign Show
February 8 2016 Clay Douglas – Part 2
February 8 2016 Clay Douglas – Part 1
January 31 2016 Pastor Dan Johns
January 22 2016 Laura Phares-Wilson
December 11 2015 John Friend – Part 2
December 11 2015 John Friend – Part 1
October 15 2015 Dave Gahary
July 23 2015 Mike Hallimore
March 30 2015 Deanna Spingola – Part 2
March 30 2015 Deanna Spingola – Part 1
July 18 2014 David Baillie
July 7 2014 Deanna Spingola
July 7 2014 Clay Douglas
June 17 2014 John Friend
March 4 2014 John Friend
February 28 2014 Deanna Spingola
November 8 2013 Deanna Spingola
November 5 2013 John Friend
October 4 2013 Deanna Spingola
September 6 2013 Deanna Spingola
April 16 2010 Daryl Bradford Smith
July 15 2009 Daryl Bradford Smith – Part 2
July 15 2009 Daryl Bradford Smith – Part 1
February 24 2009 Daryl Bradford Smith – Part 3
February 24 2009 Daryl Bradford Smith – Part 2
February 24 2009 Daryl Bradford Smith – Part 1
December 8 2008 Daryl Bradford Smith – Part 2
December 8 2008 Daryl Bradford Smith – Part 1
August 26 2008 Daryl Bradford Smith – Part 2
August 26 2008 Daryl Bradford Smith – Part 1
May 4 2008 Pastor Eli James
April 9 2008 Mike Delaney
November 11 2007 Pastor Eli James
November 1 2011 Rick Wiles
August 19 2007 Pastor Eli James
August 14 2007 Daryl Bradford Smith
June 24 2007 Daryl Bradford Smith
May 6 2007 Pastor Eli James – Part 2
May 6 2007 Pastor Eli James – Part 1
April 4 2007 Texe Marrs
January 21 2007 Pastor Eli James – Part 2
January 21 2007 Pastor Eli James – Part 1
December 24 2006 Pastor Eli James – Part 2
December 24 2006 Pastor Eli James – Part 1
October 18 2006 Daryl Bradford Smith