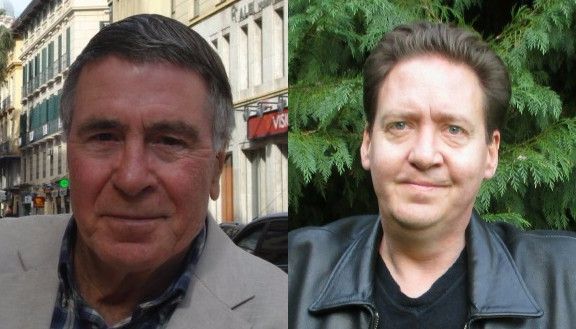 In today's show originally broadcast on March 28 2018, EuroFolkRadio's Andrew Carrington Hitchcock co-hosts, "The Ethnic-European With Mike And Andy," with its creator, writer, and editor, Michael Walsh.
We started the show by playing Mike's recent 6 minute interview on Russia's, "Sputnik International," news channel.
We then discussed the following articles from the last seven days of The Ethnic-European: Vampire Bankers Plunder Africa; Biting The Hand That Heats It; Come Back Heinz, All Is Forgiven; Will Britain Again Declare War On Hungary; A Good Way For Burying Brexit; Hitler's Challenge To His Critics; and many other topics.
Click Here To Listen To The Show
Click Here For Mike's The Ethnic-European Website
Click Here For The Andrew Carrington Hitchcock Show Archive Where You Can Listen To Or Download All My Shows