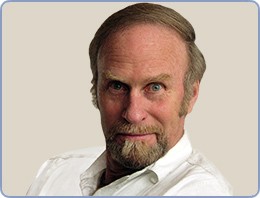 On today's show Frosty Wooldridge returned to continue his series entitled, "The Environmental Effects Of Overpopulation Worldwide."
Did you know that 29 months after Fukushima's nuclear power plants exploded and started leaking millions or possibly billions of gallons of radioactive toxic waste into the Pacific Ocean, the contaminated liquid circulated into all of the oceans of the world.
Also that radioactive waste enters into every living creature in the Earth's oceans and contaminates their flesh. If you eat salmon, tuna, shrimp and other marine creatures in 2013, you cannot help but absorb, to some degree, the radioactive contamination of Fukushima.
Click Here To Listen To The Show
Click Here For Frosty's Website
Click Here For The Andrew Carrington Hitchcock Show Archive Where You Can Listen To Or Download All My Shows