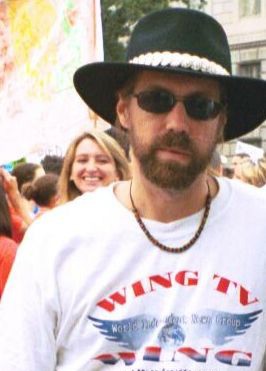 Today I recorded an extra show as a tribute to Victor Thorn who passed away yesterday, Monday August 1st 2016.
I was joined by two of Victor's colleagues, Dave Gahary and Pete Papaherakles, from the American Free Press.
Dave and Pete addressed the speculation surrounding his suicide, and paid their tributes to Victor, a man they both knew very well.
Click Here To Listen To The Show
Click Here For My Tribute To Victor Thorn
Click Here For The Andrew Carrington Hitchcock Show Archive Where You Can Listen To Or Download All My Shows